2021 Hyundai Tucson Blog
Aside from the expressive and sleek styling of the 2021 Hyundai Tucson, the car also offers a variety of advanced accessories and safety features to accommodate drivers. The compact SUV continues to become more competitive in the industry and offers a high level of reliability, allowing the vehicle to be used for different purposes, whether you need a commuter or family car. For drivers in Orlando Florida, there are many details and features to review to discover how the new model can meet your driving needs and allow you to stay safer while en route to your destination.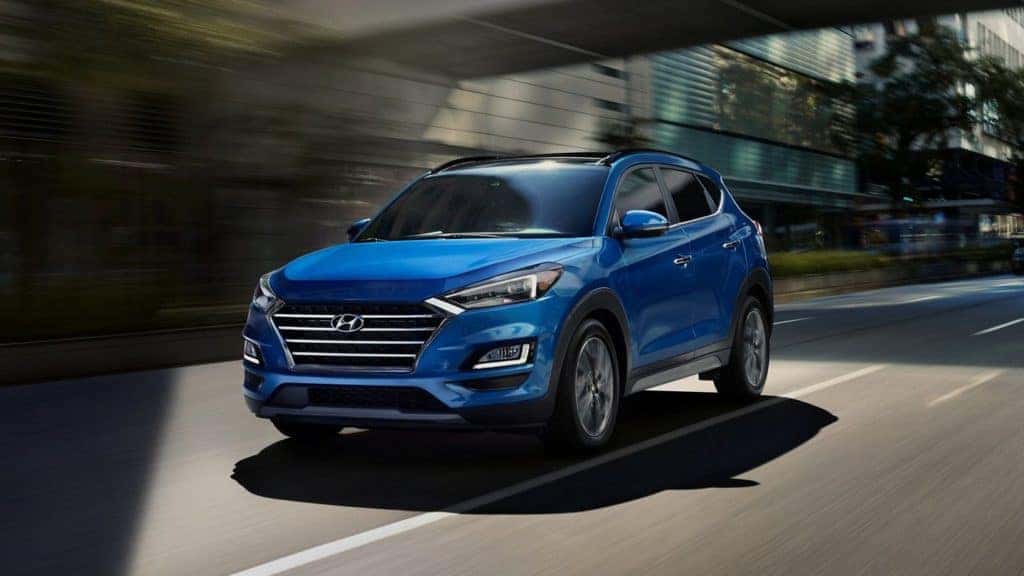 Highlights
The simple interior layout in the cabin makes it easy to find different functions and buttons while adjusting the settings without any clutter present. The second row even comes with a convenient USB charging port to ensure passengers can charge their devices while on the road. On the dashboard, the touchscreen navigation is easy to use and has sharp graphics with quick responses. Consumers can choose between two different engines with the 2.0-liter engine or the 2.4-liter engine with up to 180 horsepower available under the hood. Additionally, the cabin offers enough space for up to 22 suitcases when the rear seats are folded down, making it ideal for transporting groceries and sporting equipment. Perhaps one of the most notable features in the cabin is the standard 7-inch touchscreen with an 8.0-inch touchscreen available on the dash. The infotainment system proves to be easy to use with a user-friendly layout and simple controls. The digital display is also minimal and simple to make it easy to find what you need without feeling overwhelmed by the graphics. The driver and passengers can also take advantage of a USB port, Bluetooth, and eight speakers to enjoy listening to podcasts or music on the road. Proximity keyless entry is a newer feature that offers convenience when getting in the vehicle without having to dig in your bag for your keys. The dashboard buttons are also backlit, making it easy to adjust the settings while driving at night. The advanced features included in this 2021 Hyundai model are also useful for feeling more comfortable while spending a lot of time in the cabin. The spacious and comfortable seats make the 2021 Hyundai Tucson ideal to use for traveling with wind and noise filtered to create a quiet and serene setting. You can purchase optional features as upgrades like ventilated and heated front seats, heated rear seats, and power-adjustable front seats, which are often only found in luxury subcompact SUVs. Although the cabin feels upscale, drivers can still add more regal touches by purchasing leather upholstery and a heated leather steering wheel. The vehicle was even named the #1 Ranked Compact SUV in Initial Quality by J.D. Power because of its overall appeal and functionality, proving it has become more competitive in its class.
Safety Features
Some of the most advanced safety features in the auto industry are easy to find in this 2021 Hyundai model. The car packs high beam assist for improved visibility in dim settings and while driving at night. Blind spot collision warning and lane keeping assist also reduce the risk of an accident and can aid the driver in driving defensively. A rearview camera is also convenient to use when backing out of parking spaces, and a surround-view parking camera system is also available for those who prefer even more visibility to reduce the risk of a minor fender bender. Driver drowsiness monitoring is a unique feature not found in other subcompact SUVs and will alert the driver if they start falling asleep while operating the vehicle. Pedestrian detection is another feature useful for becoming more aware of your surroundings. A panoramic sunroof is available in the Hyundai Tucson and offers more visibility in the cabin to enjoy the beautiful weather in the state. Additional safety features to use each day include:
Automatic emergency braking
Adaptive cruise control
Rear cross traffic alert
Forward collision warning
We invite you to visit or contact our dealership in Orlando Florida, when you're looking to own the new Hyundai Tucson and discover more of what it offers. Our team can also help you explore our large inventory of vehicles and discover the best model to own when you're ready for an upgrade.